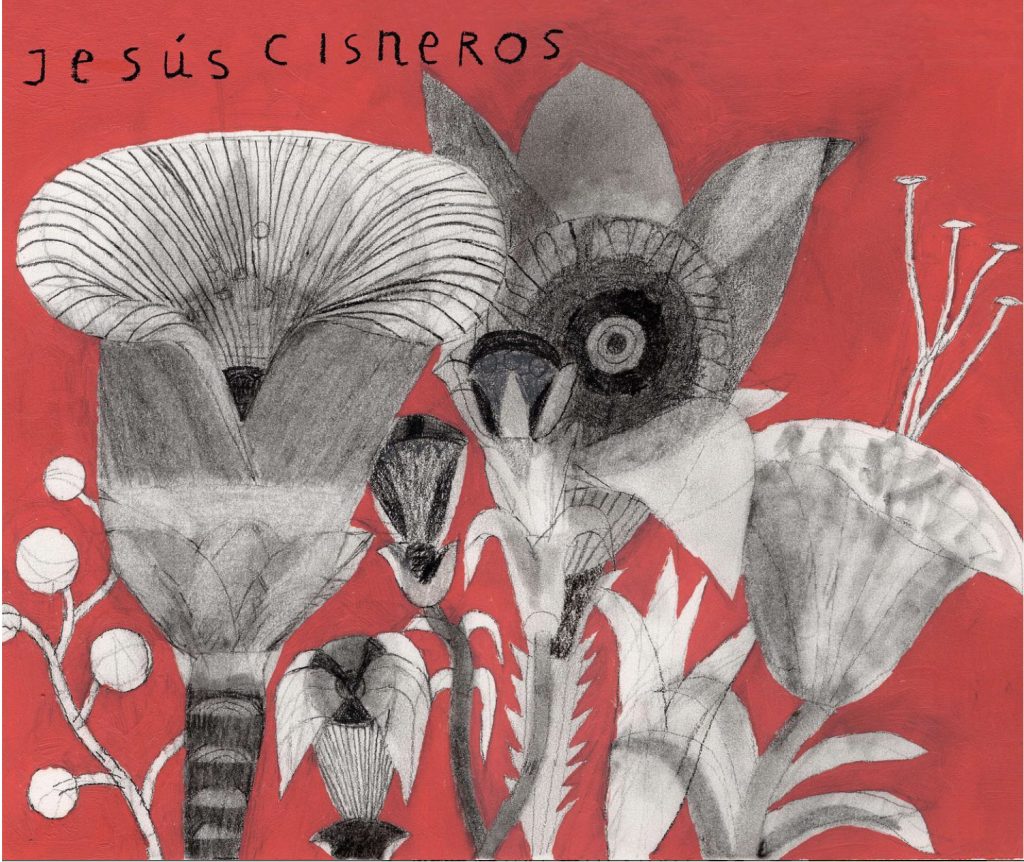 Introduction to Jesús Cisneros´s Workshop
Garden and Forest
We have all ever visited a garden. Maybe even take care of a garden. If we ask ourselves what a garden is, an answer could be: ordered nature following an intention, a plan or a design. The elements of the garden, flowers, trees, stones, grass, are arranged within the limits of a closed space, for example, a rectangle. And each element plays a certain role within that space. There is harmony and balance. Also tension, empty spaces and filled spaces.
That is, we have the formal construction of a visual space. But what else is there in the garden? In the tradition of Persian poetry, the garden represents the space of intimacy, of the loving encounter. In some way, all gardens are an echo of the first garden: Paradise. Also, the garden has history, a history that spans different places and times: East and West. The garden therefore has a historical and mythical significance. But there is something else: each element of the garden can have a specific meaning. The source of water is the heart that distributes life through channels like the arteries of a body. Faced with the movement of water, the stone symbolizes the imperishable, what does not change.
In short, the garden has form and meaning. It is a way of visual language, as illustration also is. In our workshop the garden will represent the need for analysis and reflection, to elaborate, to build images. The elements with which we are going to work are the following:
1. Techniques and materials
2. Graphic language
3. Composition
4. Symbol and metaphor
5. Tools for building the image
6. Themes and narratives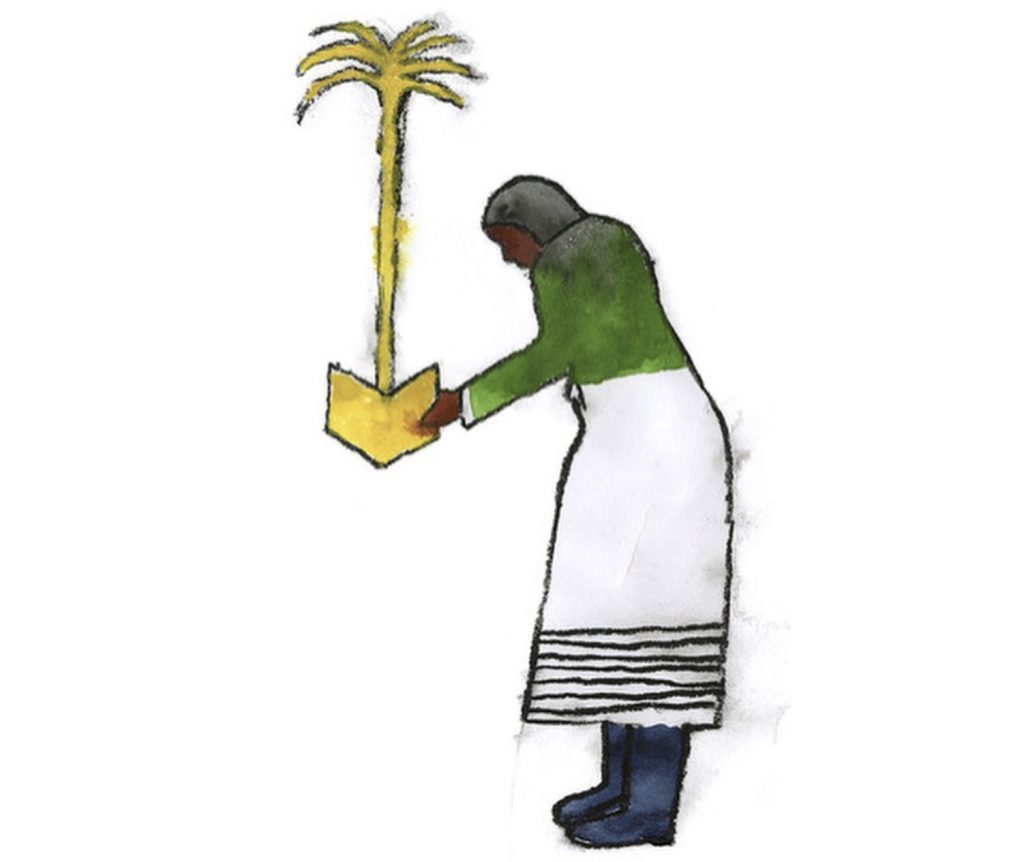 Along with the orderly and rational structure of the garden, nature presents a different space: the forest. In folk tales of oral tradition the forest is inhabited by fairies and spirits, it represents a non-rational side of consciousness, imagination and dreams. When we are working with images we are open to intuition, to feelings, sensations, energies, signals that are not rational: the stroke, gesture, color, painting are directly related to intuition. When we work, not everything can be planned, we must pay attention and accept the unexpected, accidents that separate us from our original intention and immerse us in what happens on the paper at a specific moment.
These two figures, garden and forest, are from my point of view, united, they are complementary. For a creator, learning how to make images never ends. It is necessary, day by day, to study and understand the formal and conceptual mechanisms. We need to be curious, inform ourselves about the history of images from any time and place. This would be our garden. And, on the other hand, we need to be attentive to our intuition, be free, unique. This is our forest.

Dates: 11 – 15 September 2023
Place: Irmak Schools – Alumni Building – winter garden. Caddebostan, İstanbul, Turkey.
Adrdess: Aşıklar Çıkmazı, No:1, Caddebostan, İstanbul, Turkey.
The workshop is for everyone.
Workshop duration: 39 hours.
Fee: 360 Euros
Language: English. If necessary, Turkish and Spanish translation will be provided.
Capacity: Limited to a min of 15 – a max of 20 people.
20% discount will be applied for Irmak Association members (Please contact us for your discount coupon).
Participants who successfully complete the workshop will receive a signed certificate at the end of the training.
Program days and times:
| | |
| --- | --- |
| 11 September 2023 – Monday | 9.30 – 18.30 |
| 12 September 2023 – Tuesday | 9.30 – 18.30 |
| 13 September 2023 – Wednesday | 9.30 – 18.30 |
| 14 September 2023 – Thursday | 9.30 – 18.30 |
| 15 September 2023 – Friday | 9.30 – 13.00 |
| 16 September 2023 – Saturday | 19.00 – 21.30 |
Important note: The trainings will take place between 11-15 September. It will meet for the exhibition opening of Jesus Cisneros and Merve Erbilgiç on Saturday, September 16 and participation is optional.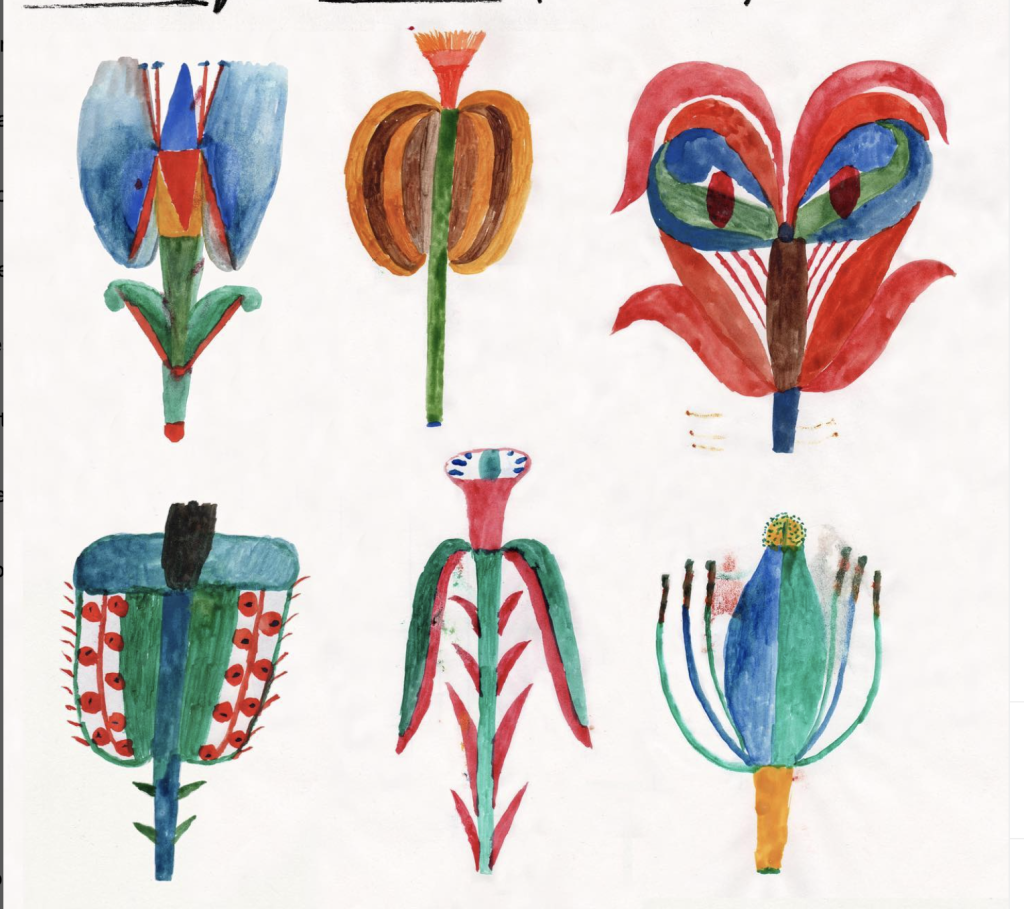 Description of the Workshop : Chance and control in drawing
Garden and forest have a long tradition as subjects of representation in visual arts. We will approach its deep meaning and its symbolic potential. We will study, throughout a series of exercises, the balances and tensions between intuition and reason, always present in drawing. We will work with techniques, some based on water and others on oil, that result in processes where chance is an important element. We will draw in a more conscious way, accepting and better understanding the interplay between ink or pigment, paper and our own gesture.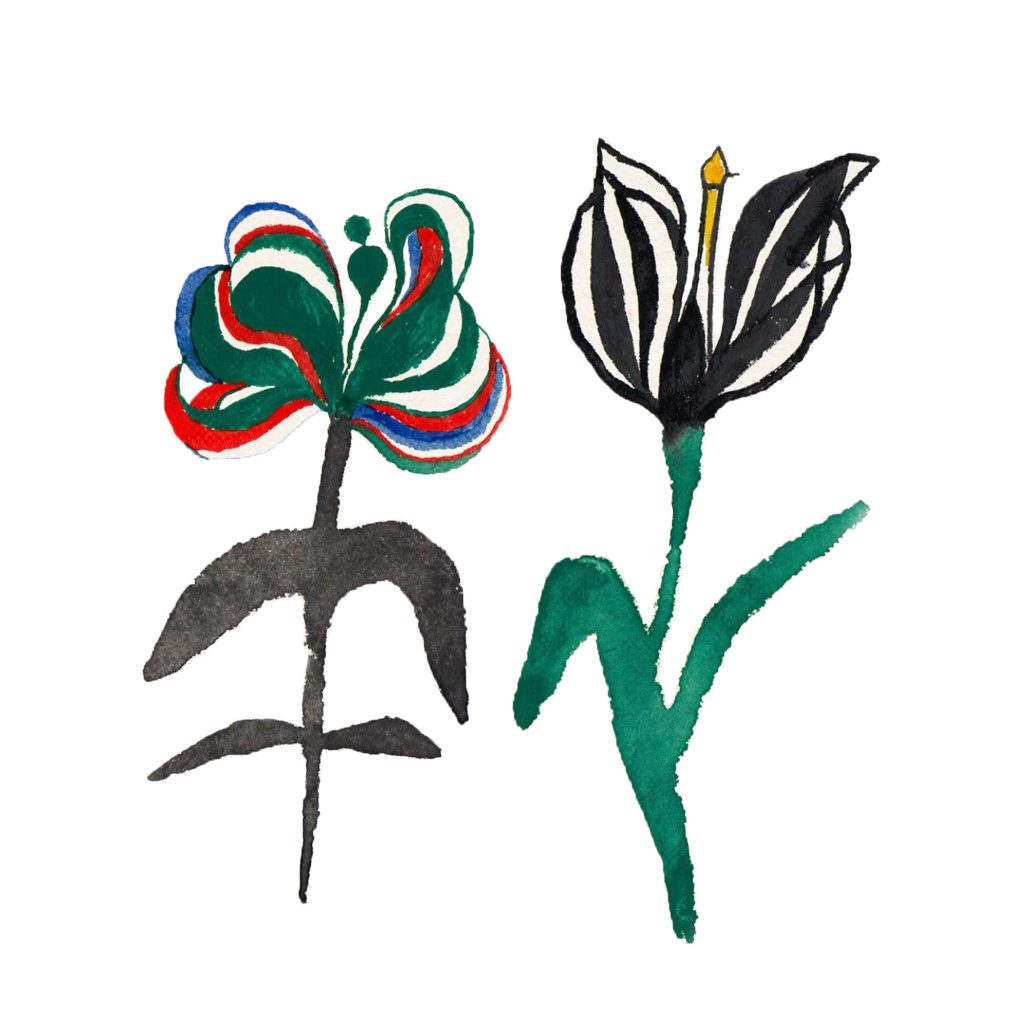 Materials
– Graphite pencil 2B-4B
– Charcoal pencil
– Conté pencil
– Chinese ink
– Oil pastels
– Water paint (gouache or watercolor)
– Oil paint (3 tubes)
– Poppy seed oil or linseed oil
– Brushes
– Paper A-4, 120 gr. (30 sheets)
– Silk paper
– Cutters (utility knife and scissors)
**Shhhbooks prefers and recommends Colorbox for material selection.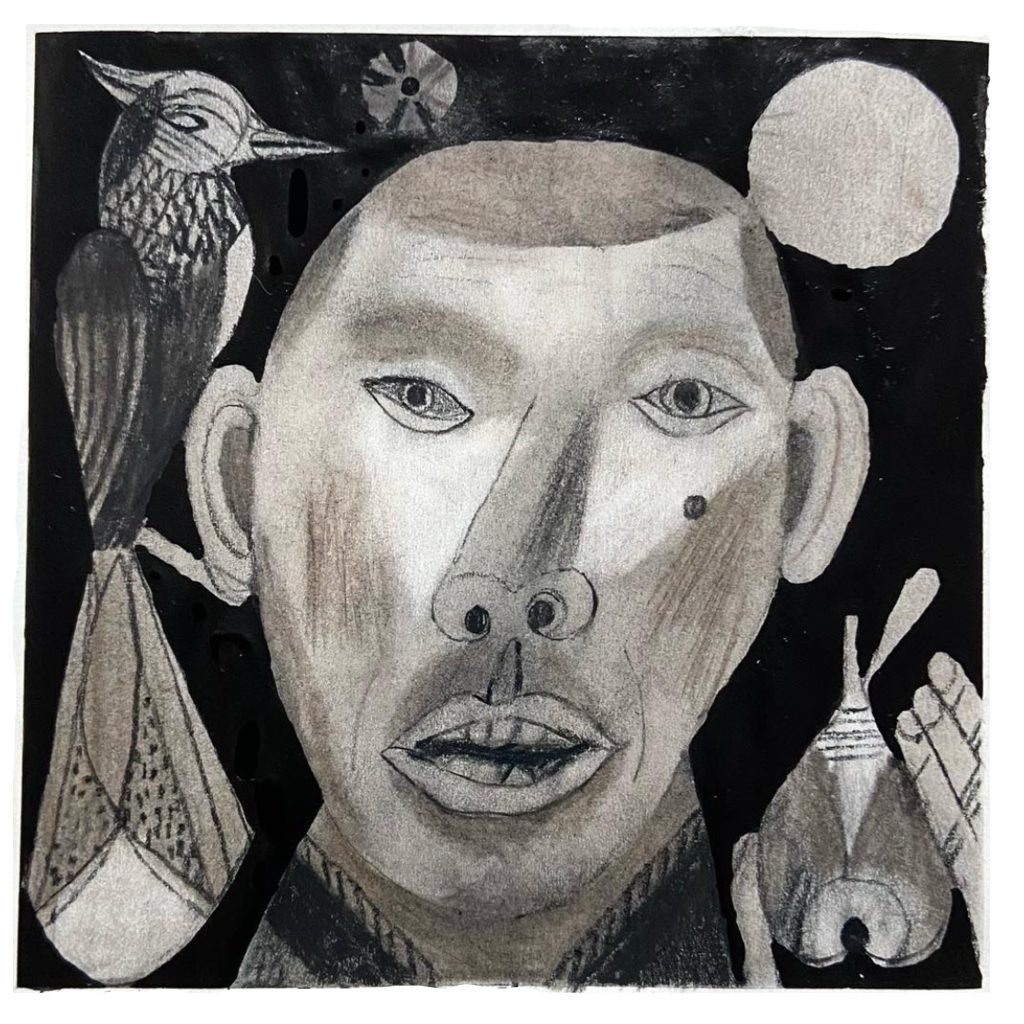 Jesús Cisneros (Zaragoza, 1969) studied art history and illustration. He has published books in Spain, Mexico, Colombia, Italy, France and the United Kingdom. He taught illustration at the Center for Design, Cinema and Television and at the National Autonomous University of Mexico, both in Mexico City. Since 2016 gives courses at the Štĕpán Zavřel Foundation, in Sàrmede, Italy. He has also run workshops in Germany, Korea, Spain, France, Greece, Mexico, Portugal, Russia and Thailand. He has had individual exhibitions in Mexico City, Seoul, Marseille, Porto and Zaragoza. Lazarillo Award for Illustration. Special mention at the Ilustrarte illustration biennial, Lisbon. I Colori del Sacro Award, Padua. Selected three times for the illustrators' exhibition at the Bologna Book Fair. He currently lives in Zaragoza.
Assistant to Jesús Cisneros during the workshop:
Montserrat Mendia (Mexico City, 1976) studied Hispanic literature at the National Autonomous University of Mexico. She has collaborated for various Mexican institutions and publishing groups such as the Fondo de Cultura Económica, Editorial Santillana and the National Autonomous University of Mexico. At Castillo-Macmillan she worked as manager of Children's and YA literature for six years. She has created series of literature for children addressed to all reading stages, and some of the editions she has worked on have obtained significant recognition in various countries. She has taught editing workshops and participates in the curatorship of Jesús Cisneros' illustration courses and workshops.
** Registrations occur after the payment process is completed. Refunds are made only if the event is postponed. In cases where participation is not possible after payment, people have the right to register for future workshops. Fees may differ.
** To register, please e-mail; info@shhhbooks.com