"While I am making narrative pictures, I give great importance to what is visual, to meet the style of the story. In other words, in the dialog of the visual and the verbal; It is important to pay attention to 'tone'. This partnership could be built on either harmony or on contrast."
This week we chat with Akın Düzakın, an artist / illustrator and children's book author of Turkish origin living in Norway with valuable contributions to children's literature. Düzakın has completed 50 picture book projects so far. Artist, whose books have been translated into more than 20 languages; He has received many awards, including the Brage and Unni Sands Bildebokpris Award, and has been nominated for the Astrid Lindgren Memorial Award.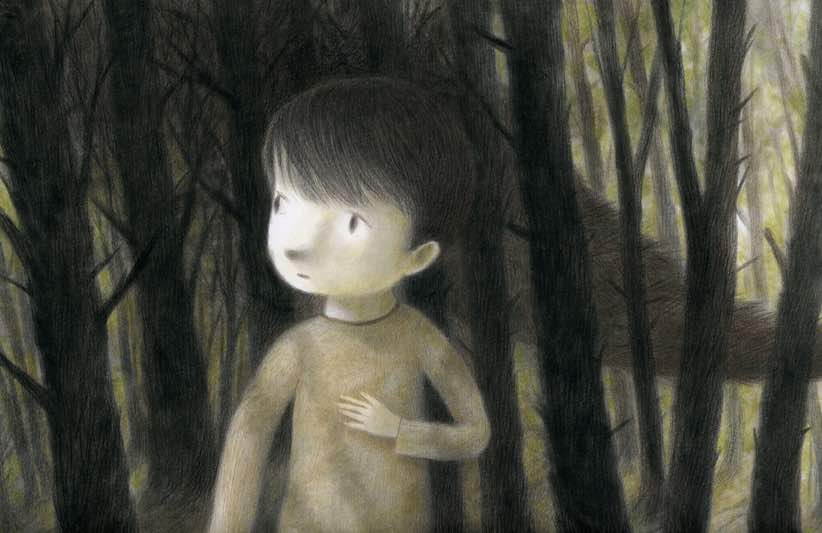 With Düzakın, we talked about his entry in to the children's books field, how he approaches book projects and the current state of the illustration profession.
"I live on the edge of a coastal town in Norway, in a countryside solitude, with nature. As long as I have internet in my ears and coffee in my cup; I draw and paint all day, not noticing the hours. I add and remove. I change it and fix it. Very enjoyable. Sometimes… If the pictures are as what I want, complete happiness. If the weather of the north permits, I have lunch with squirrels in the garden. Sometimes gazelles also want seeds, and they come too. Perhaps this is their thousands-year-old route. I don't know… In this remote, calm and clean corner of the world; my routes are rather digital. When the blessings of technology and nature combine, life is more wonderful."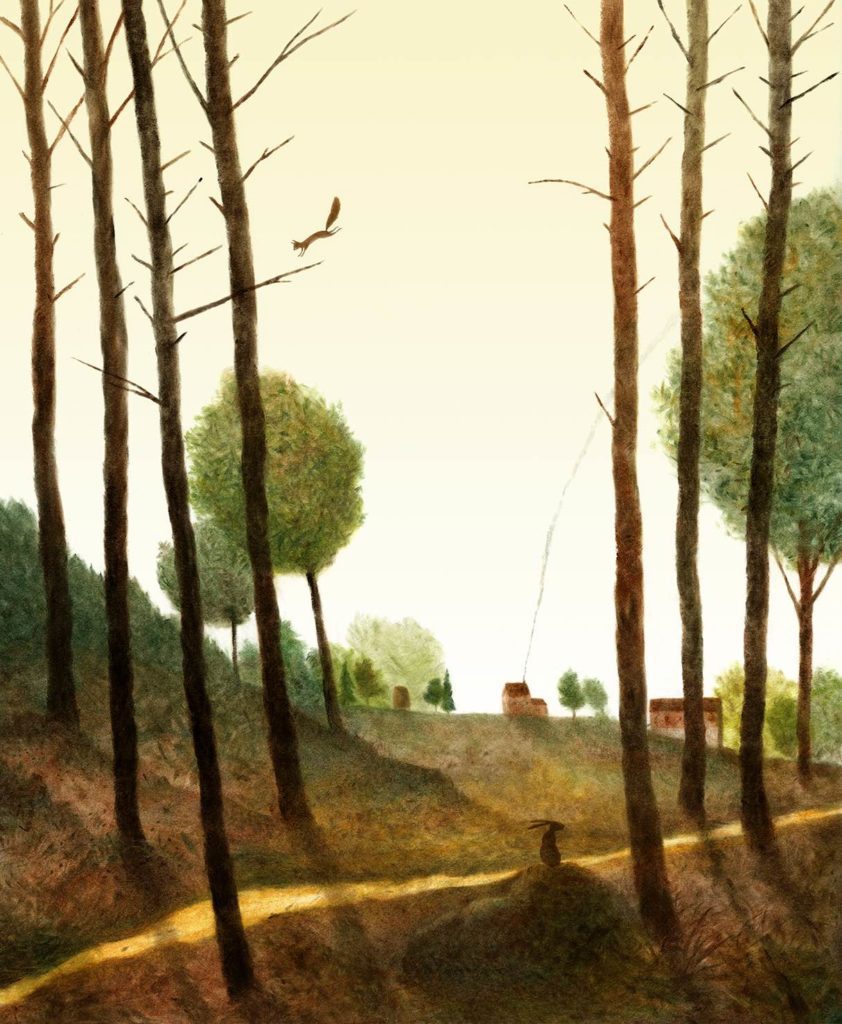 When did you decide to take up this profession and devote your life to illustration? Have you been dreaming of being an illustrator since childhood?
I can say that I was very interested in everything visual since I was very young. Those days, there was no television yet and we could go to the movies only very rarely. Picture books were also very few, so were the pictures in books. So every little illustration in our life was worth just so much more. In fact, he had a kind of hunger for painting and visual expression. We even got acquainted with shadow play through the radio. In my childhood, I was very interested in cinema. This is still the case, but I used to go to the movies at that time, eager to be a director. Cinema is a really difficult art. Aside from its artistic complexity, since it costs a lot of money; the control of the process must always be with others. That's why; It was impossible for me not to care for the freedom and independence of people who express themselves with a paper and a pencil. Both writers and illustrators have such an opportunity. This is a very democratic opportunity. And over time, I steered my interest in storytelling and painting into a medium that I could do on my own as a profession. I used to be interested in illustration since my first days at university. For example, making posters was a joyful and honorable thing back then. I'm talking about the end of the 70's and the beginning of the 80's. Those years, I was studying Industrial Design at ODTÛ (METU Middle East Technical University). As the industry that would hire us after graduation had not yet developed, as we were the first graduates; we were scattered all over and starting doing pretty much everything. I started studying again. This time I was at the Royal Academy of Applied Fine Arts in Norway. The 90's… I studied graphic design and illustration, but I still had dreams of becoming a filmmaker even though I knew it would never happen. Therefore, illustration being essentially "storytelling"; was like a remedy to me. Because they combine both drawing and storytelling, I turned to comics and picture books. This later became more than a profession for me, it became a passion that defines me. Being a book illustrator usually requires working as a team. Words and drawings come from two separate minds, join on the pages of a book and collaborate. But sometimes there are people who both write and draw. As a matter of fact, this is taken up rapidly; by more artists. Of the 50 picture books I have worked on; I wrote the text for 3 of them myself. Although I do not see myself as a writer; I'm designing new books that I can complete on my own. In my own books, pictures tell the story rather. Words assist pictures just a little. On the other hand, recently, I am also interested in silent books. That is, it has no verbal content; books where the story is told only in pictures. I think maybe one day I can try this difficult but attractive format too.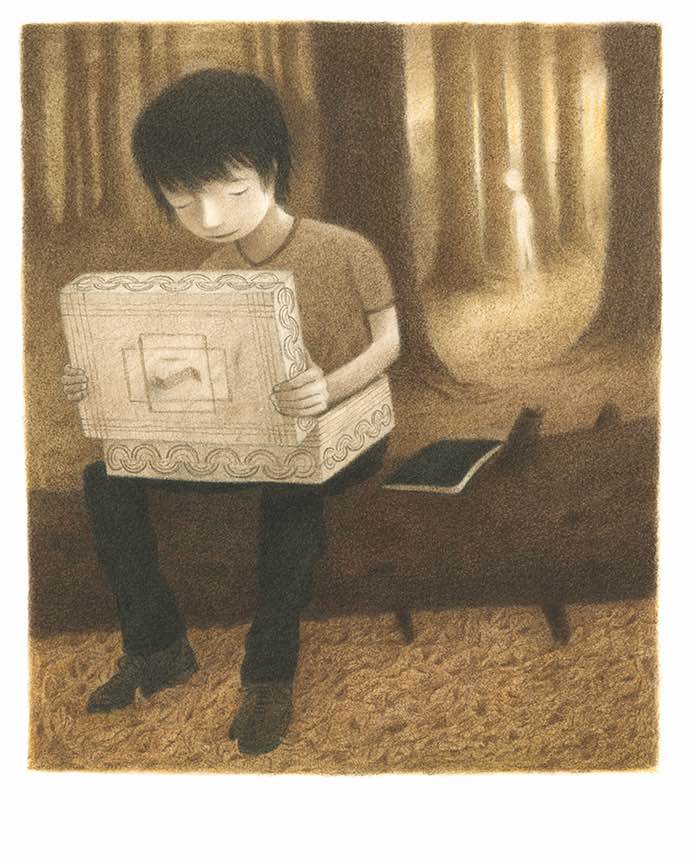 Your book "Why Am I Here?" was awarded Special Mention at the 2015 Bologna Awards, could you tell us about its creation processes?
Actually, the creation of that book is based on a very tragic event. On July 22, 2011; It was one of the very, very rare terrorist incidents in Norway's history, and it was perhaps one of the greatest tragedies the world had ever seen. An extreme right terrorist; killed 77 people in two different places that day. He was xenophobic and accused his own state of opening the country's doors to foreigners. Even today, we still feel the trauma of this event. Authors and illustrators, like everyone else, were overwhelmed with emotion. We wanted to express ourselves, to raise our voices against the atrocity. The man was convicted, yet the mentality behind this terror had not been given a complete response. I also wanted to write or draw something on this subject. I relayed this intention to a fellow writer, Constance (Constance Ø. Nilssen). As a follow up to the same conversation, this book was formed. It's a story based on a child's solidarity and empathy with all children in the world. It's actually a series of questions rather than a story. The book begins;
Why am I here?
Right here.
What if I lived somewhere else?
Somewhere way different.
Maybe; somewhere across on the other side of the world.
There also many people live
More than here
If I lived there, would I be someone else?
Some one asking 'why am I here'.
What if I lived in a large city full of millions of people?
All Alone
There is a kid that lives like that. Alone…
In the streets, under the bridges…
Yes; only then, I would dream to be somewhere else.
This book, I am happy to say, has been translated into many languages including Turkish.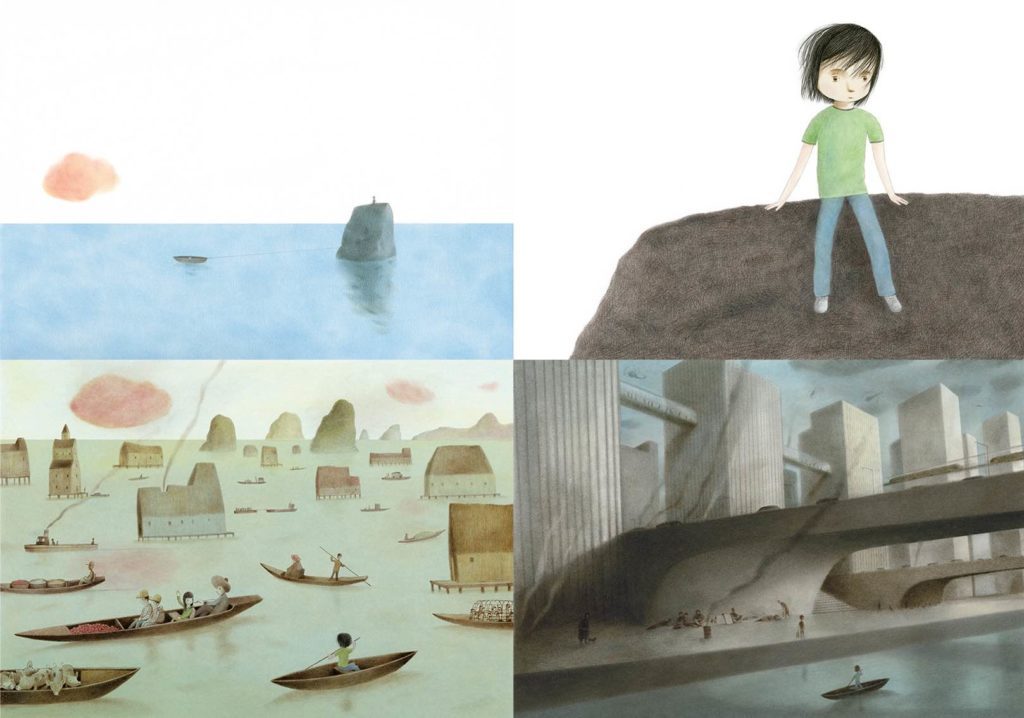 How did you discover your own style?
Actually, I do not see myself as an illustrator with a unique style. I think this must be because I don't have a very personal voice of my own. But of course, inevitably, from the complexity of all the things I could and could not do; Naturally, I have a personal style arising from the technique and tools I use. This is inevitable. I have never specifically tried to create this. While I was learning to paint, with the effect of the themes and stories I worked on; I can say that it occurred spontaneously and slowly. As the techniques and tools I used changed, so did my style. I can say that even in the books I work on parallely; I am having to draw in slightly different styles. Whatever it is that maybe my style, may change again over time. Of course, I have no objection to that. I can even say that I want and expect this. I think the thing called style should not be a branding element that will always be done / used for a lifetime.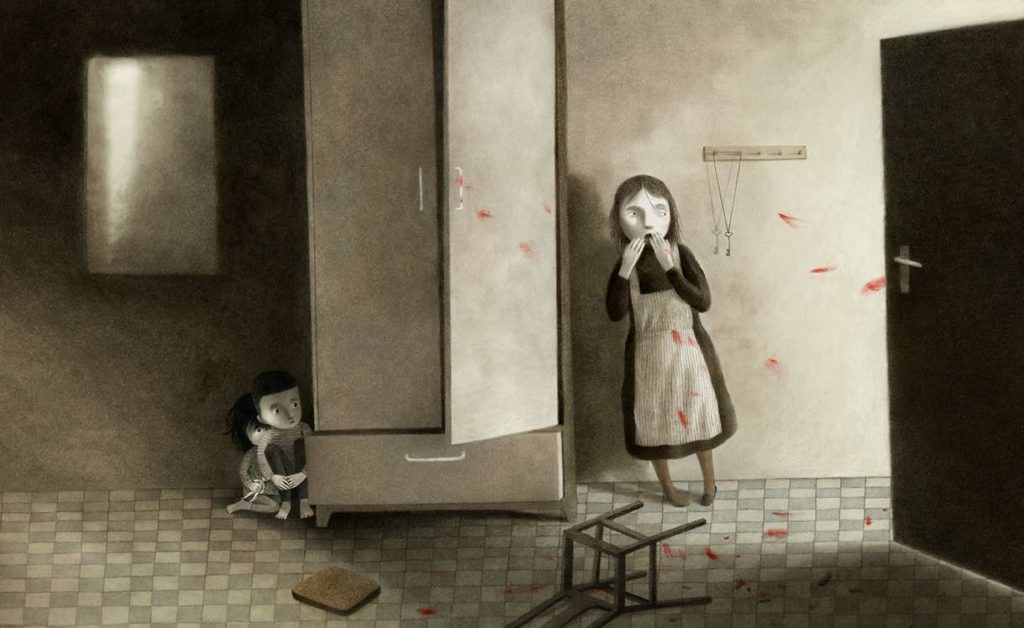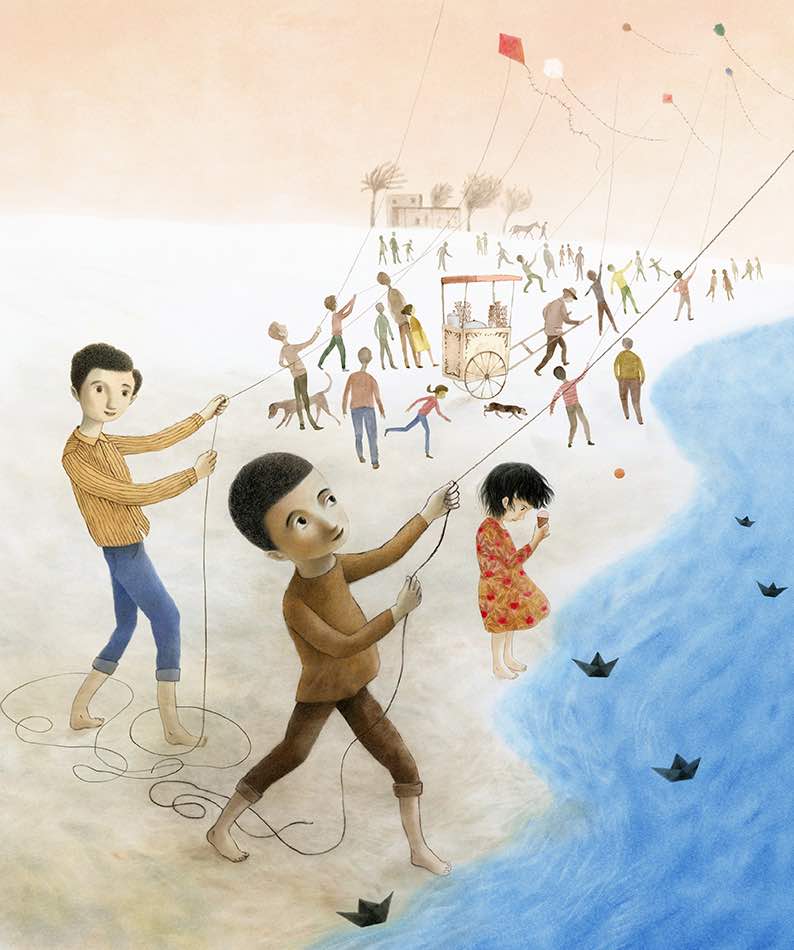 While creating your drawings, what are the most important points you consider?
I am a storyteller. I always try to bring together the elements and needs of the story with my artistic talents and opportunities. All the elements of the painting are important here; color, composition, content, craftsmanship, technique and texture. When I paint narrative, I attach great importance to the visuals and the style of the story coming together. In other words, in the verbal dialog of the visual; It is important to pay attention to the "tone". This partnership can be built on harmony or on contrast. That is; funny, philosophical, tragic, conceptual or absurd cannot be told with the same stroke.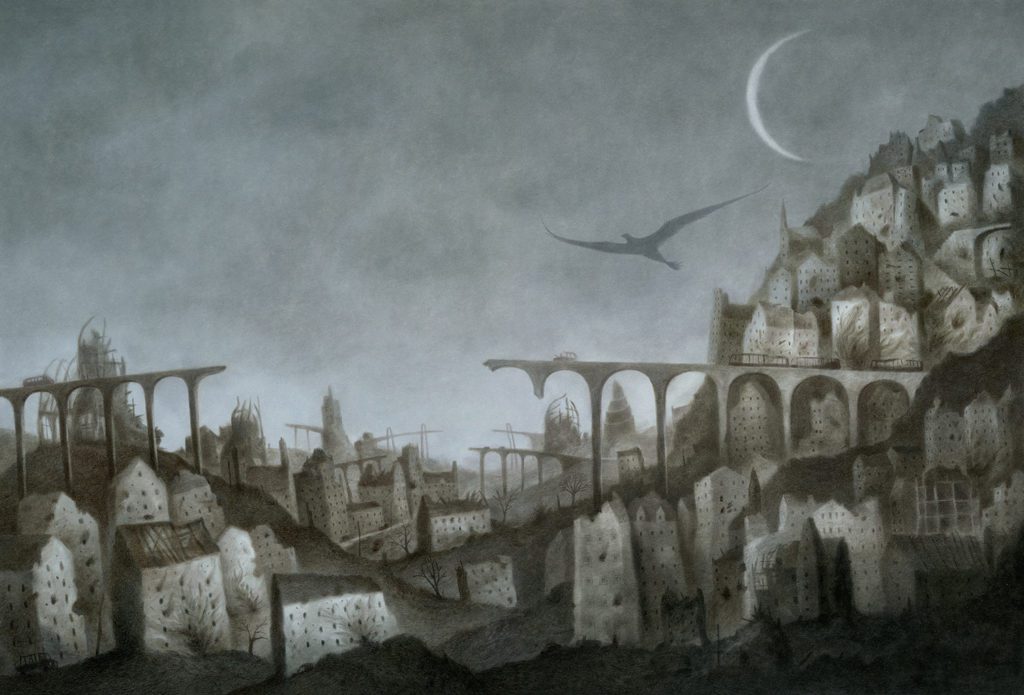 What do you pay attention to when choosing the text you will illustrate?
I think only one thing matters' and that is the quality of the text. What it is, is difficult to define, but a trained mind immediately sees what will stand out from the multitude and substantiate itself. I prefer to leave this to others who know this work and this quality well, namely the publishers. So I say – let the text choose, that me better -. Sometimes, when a text I never expected finds me, I go; hooray! I'm glad, something exciting will definitely come out of here, and immediately roll up my sleeves. Then I tell myself, as Pippi Longtocking also says, "I've never done this before, so I'll definitely succeed!". Selecting every theme and book on one's own can at worst destroy surprises, wonder and curiosity, perhaps audacity. I have never complained that a book project that arrives on my desk drags me that way or this way; constantly I push to improve myself. I see this more as an opportunity. I'd like to give an example, I think it's been twenty years or so… One day, an offer came from a publishing house. They wanted me to picture a story as a picture book. When I initially read the text, I first thought there was something wrong with it. How could a picture book come out of this? There was only one person in the story and that person turned invisible on page three. This man is invisible; he was very surprised and very upset about this situation, and he was looking for himself everywhere throughout the whole story. He was not in the book, but he was the only character in the book. I pondered a little and phoned the editor with joy, and this strange but wonderful story, I said I would paint with great enthusiasm. I didn't know what to do, but I liked the challenge here. This book has been amongst the most enjoyable I have ever worked on.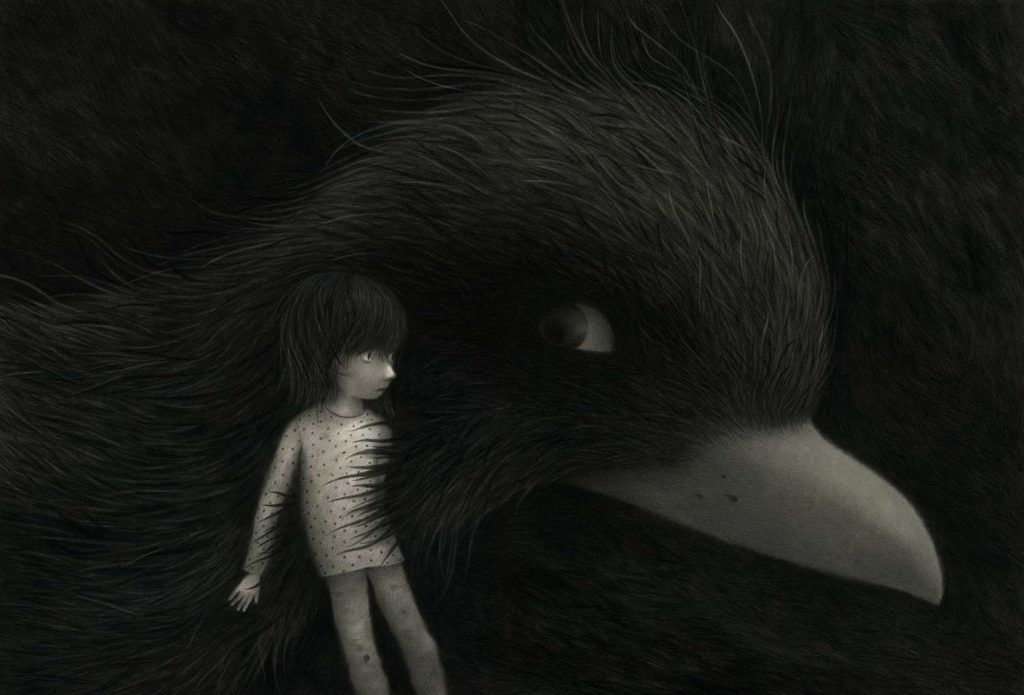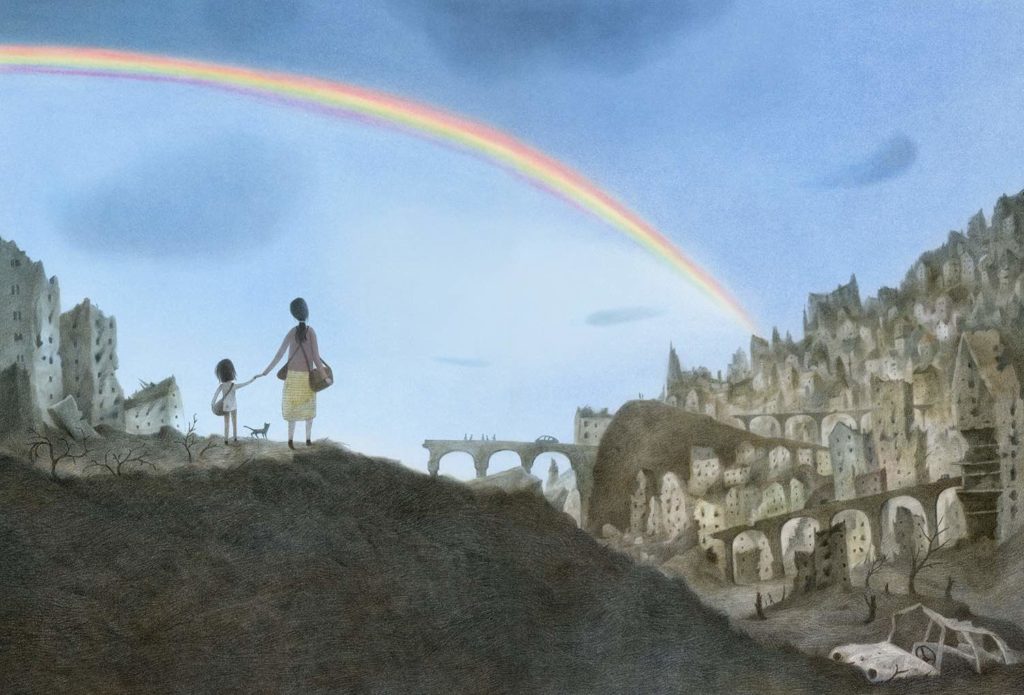 How interested are children in contemporary illustration books?
I'm sure it's a little different in every country. Books have a very difficult struggle with new technology, and that has been going on for a long time. Let's see how much longer the books will survive this war. In my childhood, the book was a rare luxury. Now books are cheap and they are everywhere, but they are dissipating in the face of moving and audio media. As children grow up, I want them to never break away from picture books. Of course, for this to be possible, picture books also need to grow up with the child; but that's another matter. Rather, this is happening; Children are growing rapidly, leaving picture books to "little ones" and shifting to computer games. Therefore, it looks like a generation with poor literacy will soon arrive. But on the other hand, there is a shift from verbal language to visual language. This is actually a consolation for visual artists like me. The world of picture books for the very young is still the safest and most sheltered. This is the first place where they meet and get introduced to art. As the books proliferate, so does the variety. Contemporary children's books exist everywhere and for everyone. As if they can offer something for almost any subject. You know, we get the feeling that "there is everything on the internet", children's books have been a bit like that lately.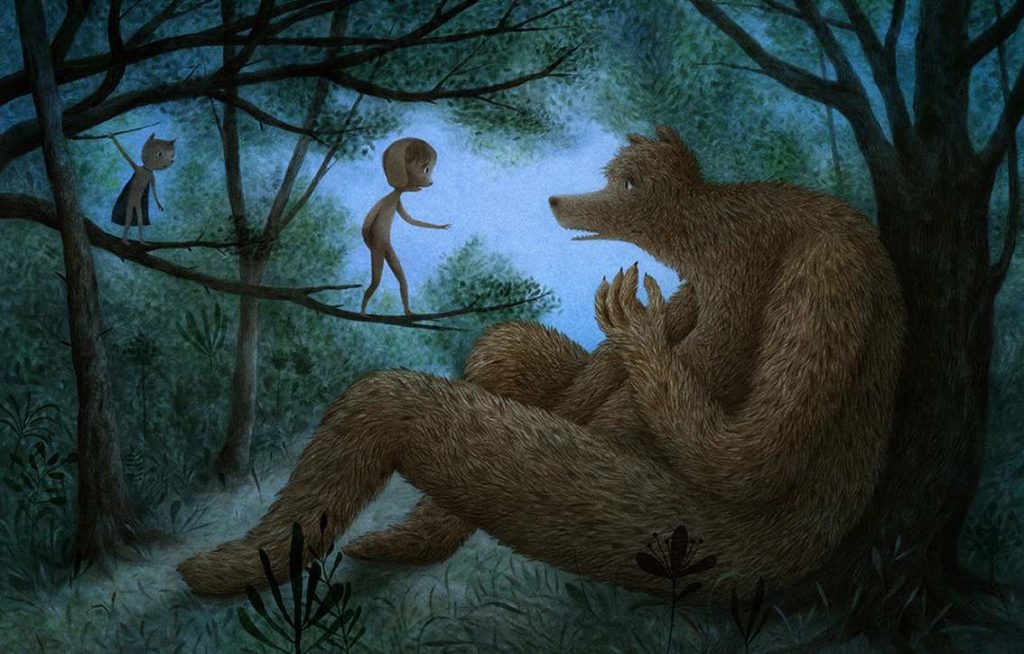 What do you think of the children's books market today? Are the themes so different from what you have worked on earlier?
This topic is quite related to the previous question. I do not know how accurately I can make a determination. Like a researcher, one has to look at it from high above and then dive deep and think. When I look from the corner where I stand, the themes and general trends of children's books are changing colorfully, being influenced by the past decades. The state of the world is also reflected in children's books. It is as if the issues of "war" and "immigrants" have become more important in the books of recent years. Of course, "environmental awareness" has become a frequent issue. In fact, we can say that there is no subject that cannot be mentioned in children's books. The important thing is to bring things within reach of children. When viewed from a somewhat long term perspective, the differences seen can be more obvious and meaningful. While in the past, when children were educated by and shaped in books, this slowly evolved, and now the stories of more competent, more skilled children are told more often. My impression is that; it is mostly desired that children should cope with the difficulties they face, themselves. In other words, children are now viewed as more independent and more competent individuals. They too, maybe due to this reason; are becoming more independent and competent individuals. I do not know exactly, we have to contemplate, debate. Some time ago, a critic wrote this, about children's books: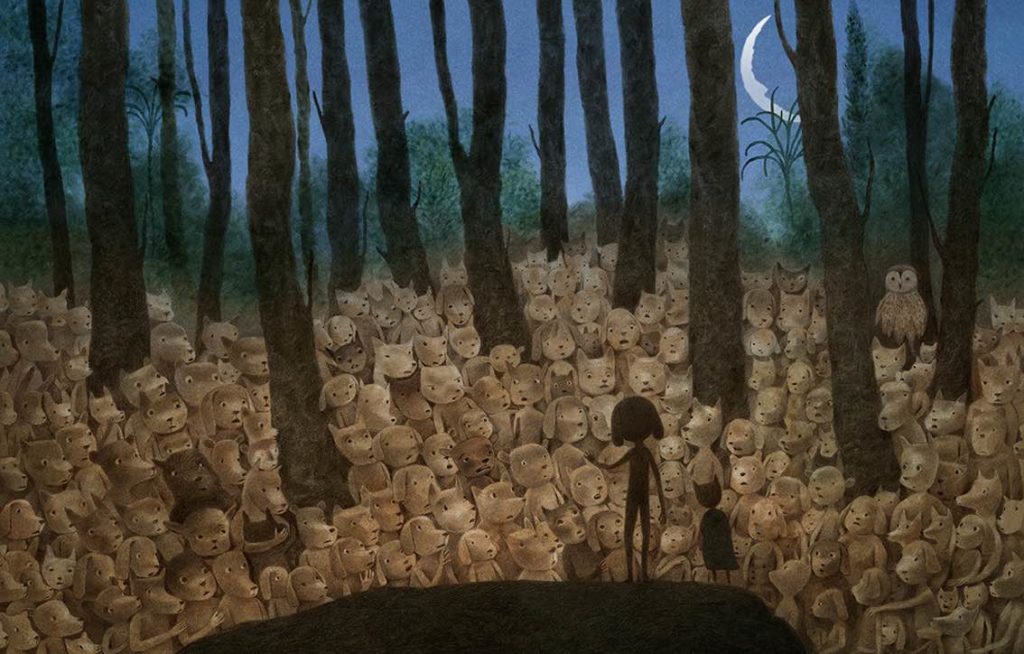 "In the past, adults used to educate children, now I'm seeing, in new books children try to educate their parents." I especially felt that he was referring to a book I had illustrated. In that book; a girl stood on the table, complaining… "I don't understand these adults at all. Because I'm naughty, they love me less than my stupid brother who is always well behaved and sits still!" This injustice should not be read as an invitation for the child to behave, on the contrary; we have to read the book like a stick intended for grownups. What do you mean to love less? How can a child agree to this? It has become more important lately to be able to look at the world from a child's perspective, to see from her level and to put the child's emotional world at the center. As some books deal with more complex themes, they have become products that siblings of different ages and even parents can enjoy together. It is very nice for families to have such books they can associate collectively; of course.
It was an absolute pleasure to chat with you, thank you!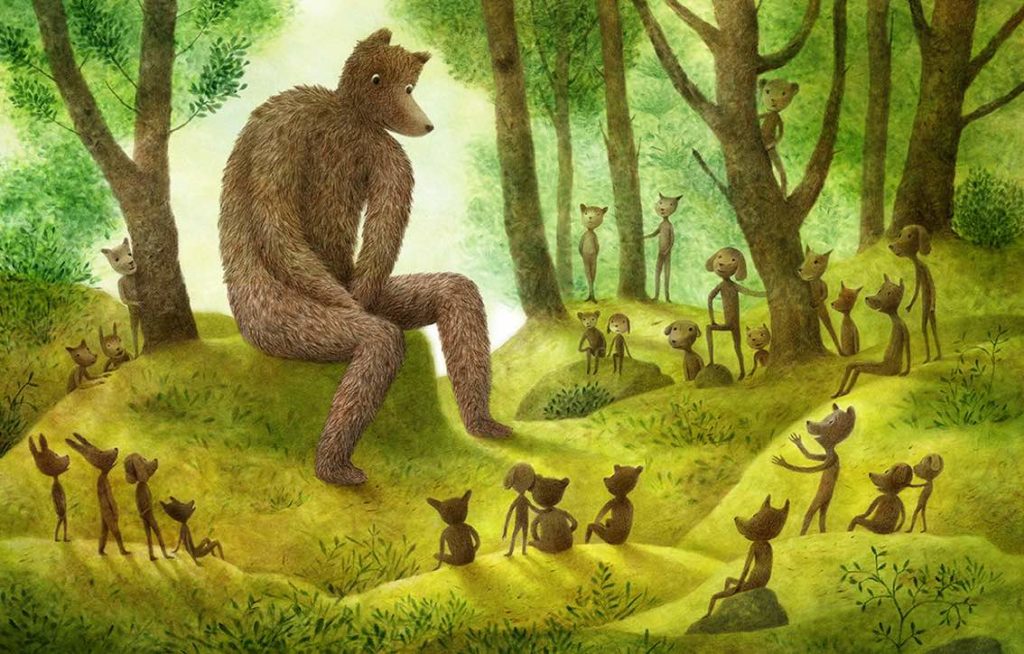 Akın Düzakın – Biography
Akın Düzakın (Gaziantep, 1961) has spent his childhood and early years in Ankara. In 1985 he graduated from METU (Middle Eastern Technical University) Faculty of Architecture, Department of Industrial Products. After completing his military service; In 1987, he went to Norway to study Graphic Design and Illustration. After graduating from Applied Fine Arts School in Oslo in 1994, he started working as an independent illustrator. He got married and had two children. He lives and works in Norway for the last 33 years. Akın Düzakın devoted most of his professional life to picture books, to which he was passionately attached. He has authored 50 picture books so far. The text of three of these; He wrote himself, in the Norwegian language. Some of these picture books, more than twenty, were translated into other languages. In addition to his three books translated from Norwegian to Turkish, Akin Düzakın was delighted to be able to produce his first original book in Turkish and wishes to associate with Turkish writers for new books. Akın Düzakın took active roles in professional organizations in Norway and held various positions in bodies affiliated to the Norwegian Ministry of Culture. Books illustrated by Akın Düzakın, have been awarded many times over the years in Norway and also received special honorable mentions in international evaluations; including two times in Bologna Children's Book Fair, and were included in the distinguished books and honors lists on many occasions.